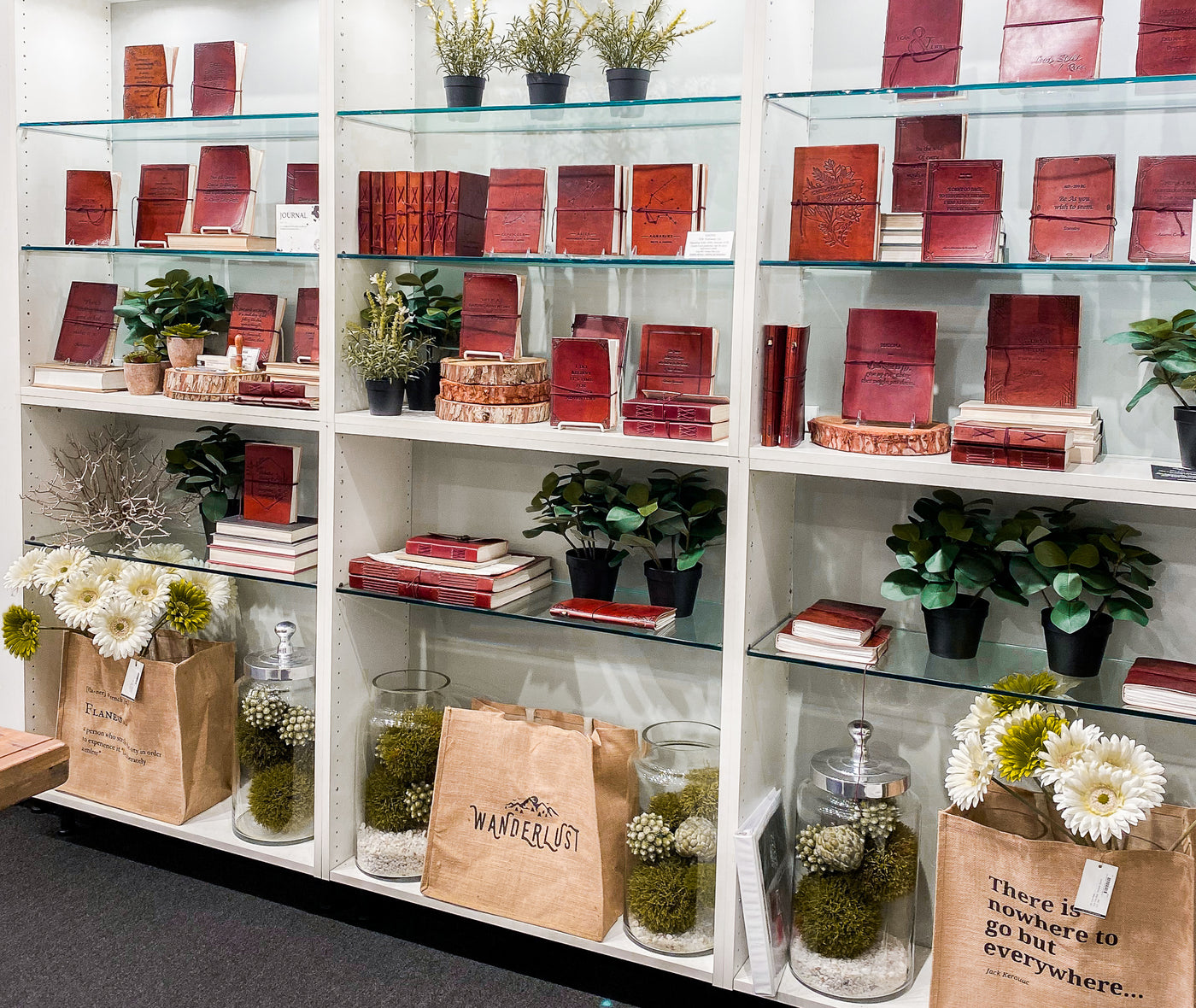 Stock Soothi At Your Store
Wholesale
Join the over 500+ independent retail shops across the country and carry Soothi products in your shop.

Find more information below!

Note: we are a registered and trademarked brand on Amazon and do not allow 3rd party sellers.

Such joyful Journals! They are soft, supple and inspiring! I'm excited to get them back in our store.
Beautiful, quality items. Nice leather, paper, and great turn around time. High sell through.
Beautiful Journals Our customers have loved the beautiful journals. They make a great guy gift, which solves a lot of our customers' shopping dilemmas.
Simply Beautiful Simply amazing products, well crafted, beautiful leather and a huge variety!!! We will be ordering again!!!!