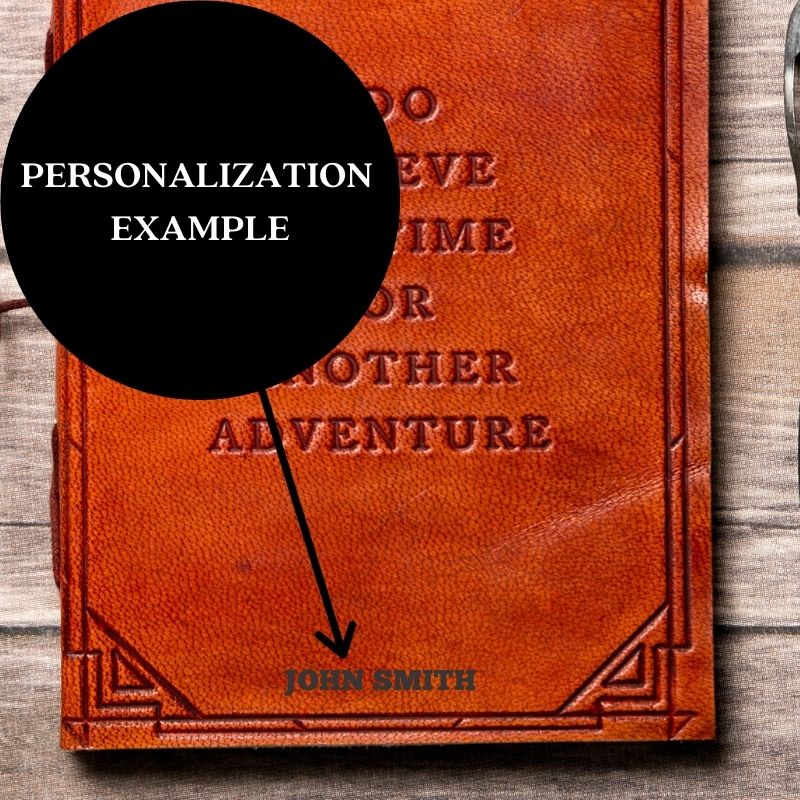 Adding Personalization
You can now add personalization to your Soothi journals and make it truly yours. Below are the details on our personalization product. 
NOTE: Personalization is an add-on to the existing design of the journal. We cannot remove the embossing that is already on the journal cover.  
Cost: flat $12.50 per journal. Please note that personalized journals are a final sale item and cannot be returned or exchanged. 
To add personalization, find the journal you want and follow the instructions on the right hand side. Note that we can only personalize our leather journals.
POSITIONING:
In most cases, the text will be positioned on the bottom center of the journal. However, it is dependent on the journal design. We will do our best to always add personalization in an area where it blends with the overall look of the journal. 
SIZE:
On most journals, the text will be 0.84 centimeters in height. The length varies based on the text.  
CHARACTERS:
Up to 20 characters, including spaces. Some special characters such as hearts [❤️️] or stars [⭐️] can be accommodated, but we cannot add emojis. 
FONT: Quincy
Examples of Personalized Journals