Sustainable leather journal embossed with astrological zodiac symbols and descriptors.

• Aries (March 21 - April 19) - independent and optimistic
• Taurus (April 20 - May 20) - resourceful and persistent
• Gemini (May 21 - June 20) - witty and energetic
• Cancer (June 21 - July 22) - caring and imaginative
• Leo (July 23 - August 22) - compassionate and devoted
• Virgo (August 23 - September 22) - clever and reliable
• Libra (September 23 - October 22) - graceful and idealistic
• Scorpio (October 23 - November 21) - passionate and dynamic
• Sagittarius (November 22 - December 21) - optimistic and independent
• Capricorn (December 22 - January 19) - ambitious and loyal
• Aquarius (January 20 - February 18) - witty and clever
• Pisces (February 19 - March 20) - compassionate and devoted

The elegant and inspiring design makes this a perfect fit for all the independent, mysterious, free-spirited, and eccentric Aquarius.

Whether you're using it to record memories, travel adventures, or random thoughts and brilliant ideas this is an excellent companion to keep within reach.


• Size: 5" wide x 7" long x 1" deep
• Material: Upcycled leather
• Paper: 120 gsm cotton waste recycled khadi paper (100% tree-free)
• Pages: Unlined 100 pages
• Non-Refillable
• Back Cover: Constellations
TURN A BEAUTIFUL GIFT INTO A PERSONAL GESTURE.
Font: Quincy Bold 

Size: Text will be 0.84 centimeters in height. The length varies based on the text.  

Characters: Up to 20 characters, including spaces

Positioning: Text will be positioned on the bottom center of the front cover.

Please note that personalized journals are final sale.
PLEASE REMEBER WE ARE NOT AMAZON AND NEED 1-3 BUSINESS DAYS FOR ORDER PROCESSING. 
Everything gets packed and shipped from our warehouse in Oakland, California.
The cost and speed of shipping depends on the delivery destination and the weight of the order.
We offer USPS and UPS shipping option at the checkout page.
As with all handmade and small-batch items, no two pieces are exactly the same.
Since we use recycled and upcycled materials, variations in size, color, and design will occur naturally.
We guarantee the quality of our handmade products, and we hope that you enjoy and celebrate these variations and natural imperfections as much as we do.
Note: Color discrepancies may occur between this product and your computer screen. Pen Not Included. Our materials have natural faults and lines that make every piece unique.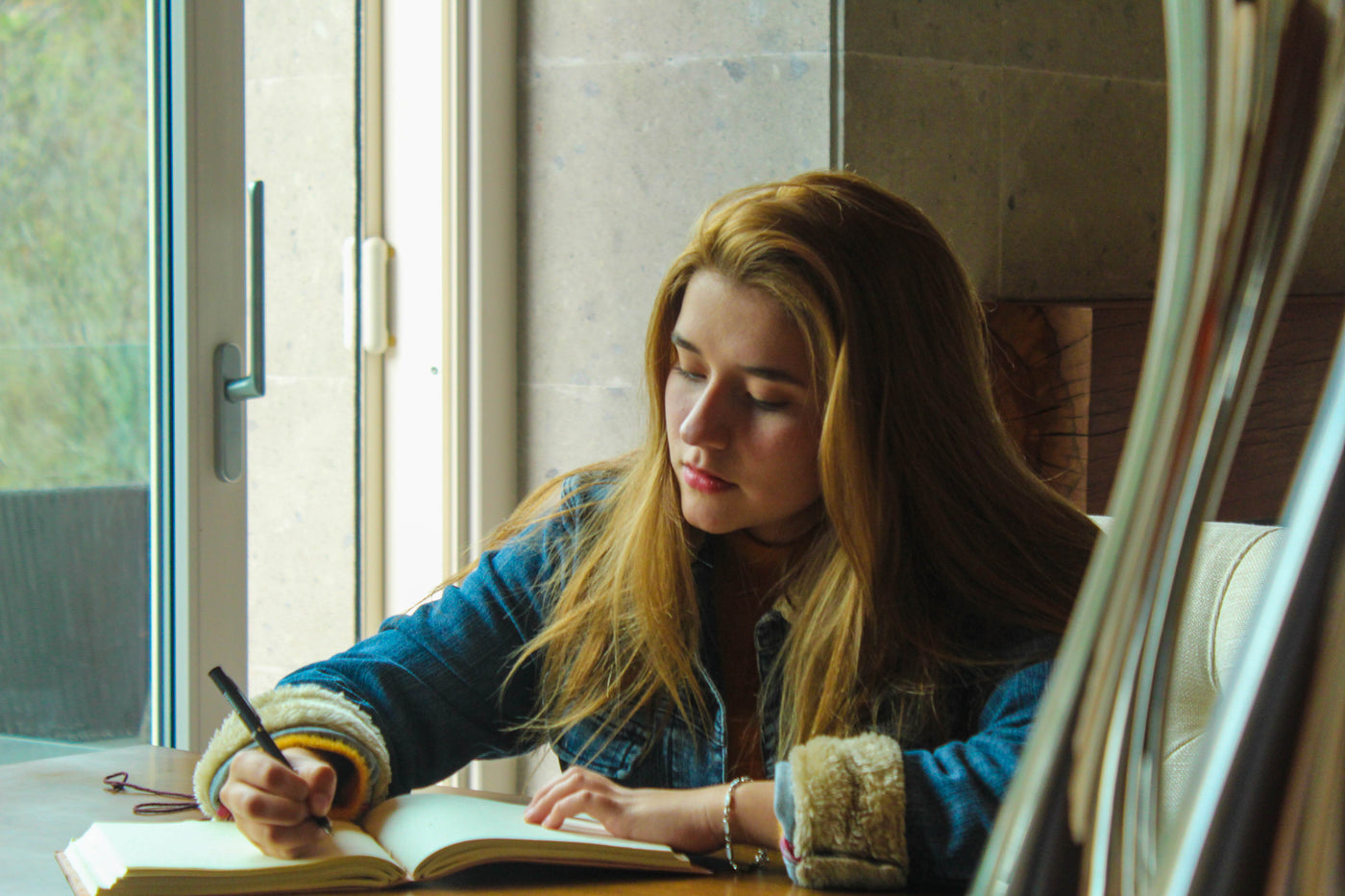 Connect With Yourself
WHY THIS JOURNAL
At Soothi A journal is more than a work surface. It's a landscape. A self-portrait. A stage. It's a launchpad. A treasure chest. Home-base and H.Q. It's where it all starts. Where the magic happens. Where dreams become reality. It's the one dedicated place, throughout history, across the globe, where we all go to think, learn, write, sketch, plan, invent, improve and reimagine.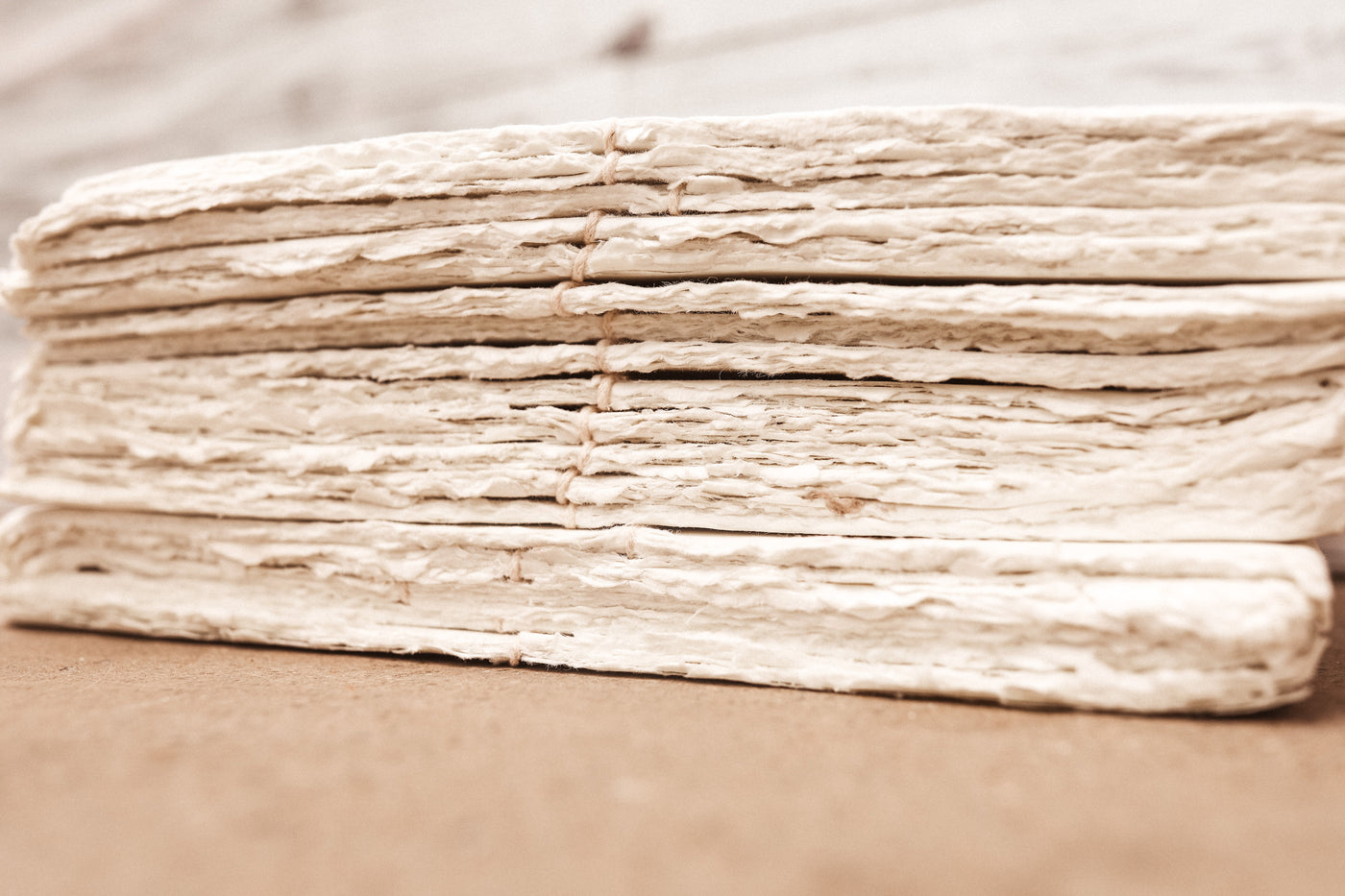 Subheading
SUSTAINABLE MATERIALS
The Leather used on our journals is repurposed leather that would've otherwise gone to waste. This means that it inherently has natural imperfections, marks, and spots.
The paper on all Soothi journals is handmade with recycled cotton waste. It has a luxurious fibrous feel and offers a lot of versatility.
The multi-use, high-quality paper can be used for anything from writing your daily affirmations to watercoloring, sketching, bullet journaling, more!
Your journal Your Way
The paper is also acid-free and can be used for all kinds of creative pages like watercoloring, collage art, scrapbooking and more! It makes an excellent gift for writers, artists or anyone who appreciates good design.