Can't decide on which card to purchase? Let us surprise you!

We will pick some favorites from our selection of Seed paper and handmade paper cards and send you a box of surprises.

Please note, individual cards cannot be exchanged or returned. During checkout send us any notes on your favorites so we can do our best to accommodate. We can't guarantee that we will get you the ones you asked for but we will do our best!
PLEASE REMEBER WE ARE NOT AMAZON AND NEED 1-3 BUSINESS DAYS FOR ORDER PROCESSING. 
Everything gets packed and shipped from our warehouse in Oakland, California.
The cost and speed of shipping depends on the delivery destination and the weight of the order.
We offer USPS and UPS shipping option at the checkout page.
As with all handmade and small-batch items, no two pieces are exactly the same.
Since we use recycled and upcycled materials, variations in size, color, and design will occur naturally.
We guarantee the quality of our handmade products, and we hope that you enjoy and celebrate these variations and natural imperfections as much as we do.
Note: Color discrepancies may occur between this product and your computer screen. Pen Not Included. Our materials have natural faults and lines that make every piece unique.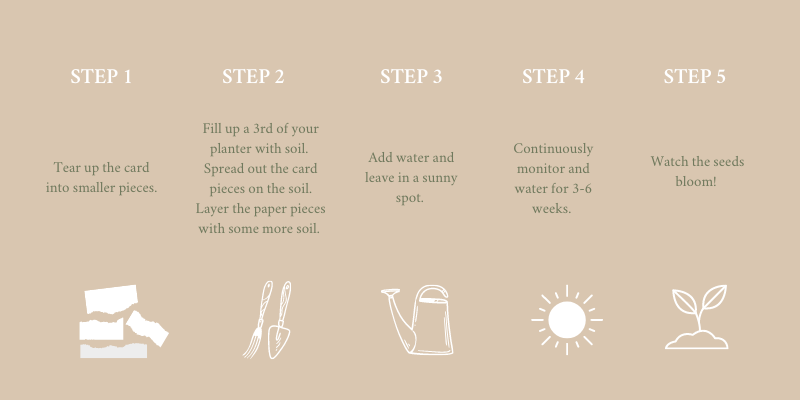 IT'S PLANTABLE!
About Seed Paper
These greeting cards are made from cotton waste that was recycled to create luxurious handmade paper.
This paper comes with embedded wildflowers or tomato seeds (depending on the season we get the paper).
When finished with this card, plant the paper into the soil, and watch it bloom.